Regular price
$103.99 USD
Sale price
$24.99 USD
Unit price
per
Sale
Sold out
✅Superior Quality Materials
✅ Detailed Artwork = Stunning Results
✅Free Worldwide Shipping
🔥 Buy 1 Get 1 50% OFF! 📦 Free Shipping !!!
Shipping Information

📦 Preparation time: 1-3 business days (production & packing).
🚀 Shipping time: 7-15 business days.
What is Included in My Kit ?

Your kit includes everything you need to complete your Diamond Painting. :

🔹High Resolution Printed Canvas

🔹Complete Set of Colorful Resin Diamonds

🔹Applicator Pens

🔹Wax pad

🔹Sorting tray

🔹Reference Guide
💎Square or Round Diamonds ? 💎

🔵Round Diamonds (or Round Drills): These are the most common type of diamonds used in diamond painting. They are circular in shape and have a flat bottom and a faceted top. They have a slightly domed appearance when placed on the canvas.

🟦Square Diamonds (or Square Drills): These diamonds are square in shape and have a flat bottom and faceted top, similar to round diamonds. They fit snugly together on the canvas, creating a more complete and seamless look..
Your Trusted Source For Diamond Painting Kits

Artist By Number has quickly become a trusted name in the art community. Our commitment to quality, innovation, and customer satisfaction sets us apart from the competition. We continuously strive to improve our products and expand our collection, staying up-to-date with the latest trends and techniques in the art world.
Share
Experience the artistry and wonder of our Anime Nature Girl Diamond Painting Diamond Painting—an entrancing journey into the world of creativity and meticulous craftsmanship. Delve into the process of bringing a mesmerizing masterpiece to life, one shimmering diamond at a time.
View full details
Anime Nature Girl Diamond Painting
This Anime Nature Girl Diamond Painting will leave you mesmerized for hours. Diamond painting is a captivating and relaxing craft that merges art with an almost puzzle-like experience. The process involves creating a stunning image by affixing small, sparkling resin "diamonds" onto an adhesive canvas. These diamonds are faceted and shimmer in the light, adding a touch of brilliance to the final artwork.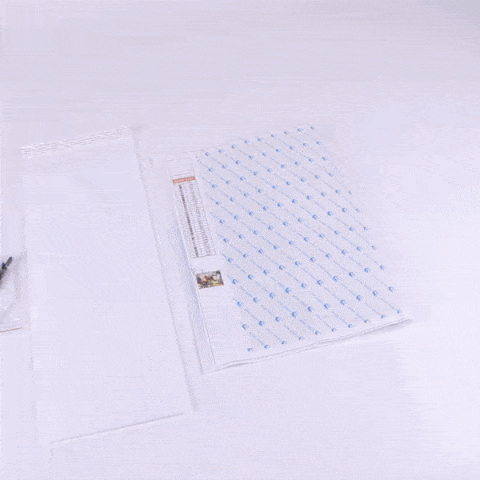 Watch Your Diamond Painting Come to Life
Diamond painting is a delightful and straightforward creative process. Begin by preparing your kit, which includes a printed canvas, colorful resin diamonds, an applicator pen, wax pad, and a sorting tray. Using the provided diamond color key, match the symbols on the canvas to the corresponding colors of resin diamonds. Dip the applicator pen into the wax pad to easily pick up each diamond and gently press it onto the designated area on the adhesive canvas. As you repeat this process, the canvas transforms into a vibrant and shimmering masterpiece. Enjoy the soothing and meditative experience as you watch your creation come to life, one dazzling diamond at a time.
Basic Steps involved in creating a Diamond Embroidery by Number Kit
Diamond embroidery by number kits, also known as diamond painting or diamond art, is a popular craft activity that involves creating a mosaic-like image by placing small, colorful resin "diamonds" onto a canvas that has been divided into numbered sections. The numbers on the canvas correspond to a specific color of diamond, making it easy to follow the pattern and create a detailed image.
Here are the basic steps involved in creating a diamond embroidery by number kit:
Gather Supplies:
Diamond painting kit (includes canvas, diamonds, applicator tool, wax pad, and tray)
Well-lit work area
Comfortable seating
Prepare Your Workspace:
Lay out the canvas on a flat surface.
Organize the diamonds in the provided tray or containers, keeping them separated by color.
Peel back a small section of the protective film on the canvas, exposing the sticky adhesive.
Apply Diamonds:
Dip the applicator tool into the wax pad to pick up some wax.
Use the waxed tip of the applicator to pick up a diamond. It will stick to the wax.
Match the diamond's color with the corresponding number on the canvas, then gently press the diamond onto the adhesive.
Fill in the Design
Continue applying diamonds, working one section at a time, until the entire canvas is covered. Follow the numbers and color codes on the canvas.
Finishing Touches:
Once you've completed the entire design, gently press down on the diamonds to ensure they're securely adhered to the canvas.
Display or Frame:
If desired, you can frame your completed diamond painting for display.
Diamond embroidery by number kits can be a relaxing and rewarding craft, allowing you to create beautiful, sparkling artworks. They come in various sizes and designs, ranging from simple patterns to intricate, highly detailed images. Diamond painting is indeed a beautiful and relaxing craft activity.
Overall, diamond painting offers a wonderful combination of creativity, relaxation, and a tangible sense of achievement. It's no wonder that so many people find it to be an enjoyable and fulfilling hobby.
FAQ

See all of your questions answered about your paint by number kits from Artist By Number.

Learn More

Shop All Paint By Number Collections

Do you want to see all of our paint by number kits? View all of our collections.

Shop More